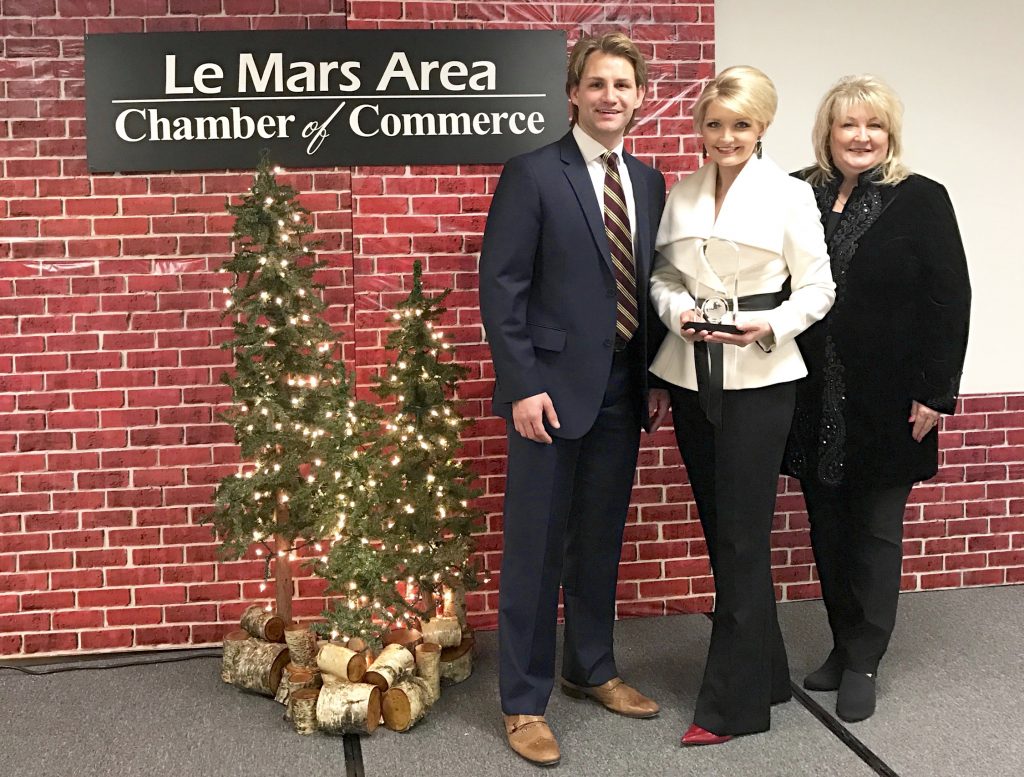 The Browns Century Theater was honored to be named the 2017 Business of the Year by the Le Mars Area Chamber of Commerce.
Adam, Michaela and Shelly flew back from their Florida tour to accept the award on Saturday evening at the Annual Chamber of Commerce Dinner. "We are so honored, we love what we do and it's so great to be a part of Le Mars." Stated Shelly in the acceptance speech. Adam shares that "we love touring and singing across the country and will continue to do that, but this is an exciting time for our family to be able to sing to people who travel to Northwest Iowa and our city of Le Mars".
Since opening in December of 2015, The Browns have performed 65 shows in their state of the art Century Theater in downtown Le Mars, IA. Hosting fans of all ages from over 12 states and 32 tour buses from surrounding areas. With the completion of their second building renovation, The Browns opened the Central Event Center in December of 2016. Theater attendees were able to enjoy a themed meal and fellowship in the beautifully restored historic event center across the street from the Theater.
The 2017 season will bring even more shows, guest performers and events to Le Mars. For a complete schedule click here. To see The Browns in a city near you when on tour click here.