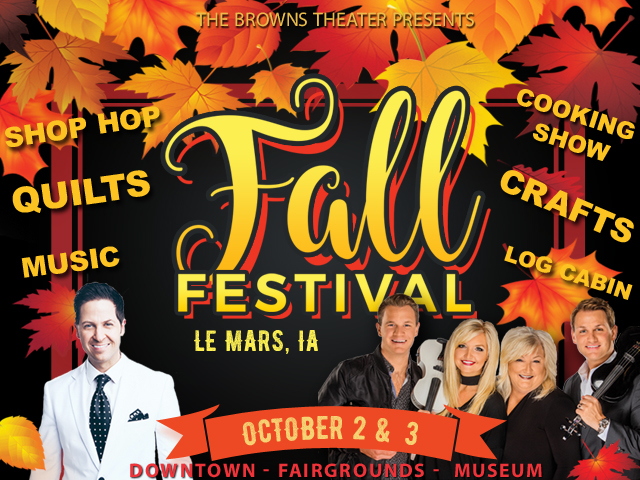 ~ Music
~ Wes Hampton & The Browns
~ Quilts of Mary Valentine
~ Log Cabin Day
~ Craft Show
~ Cooking Show
~ Shop Hop
Friday, October 2
10am – 6pm ~ Shop Hop Le Mars Mainstreet Merchants – Register @ Browns Gift Shoppe
10am – 6:30pm ~ Many Quilts of Mary Valentine @ Central Event Center & Browns Gift Shoppe
3:00pm – 5:00pm ~ LIVE Music & FREE Spiced Cider @ Central Event Center
5:30pm – Autumn Meal @ Central Event Center
7pm – Wes Hampton & The Browns in Concert @ Browns Theater
Saturday, October 3
9am – Coffee & Shop Hop Le Mars Mainstreet Merchants – Register @ Browns Gift Shoppe
9am – 2pm ~ Harvest Shopping Expo @ Plymouth County Fairgrounds
10am – 1:00pm ~ Many Quilts of Mary Valentine @ Central Event Center & Browns Gift Shoppe
10:00am – 12:00pm ~ LIVE Music & FREE Spiced Cider @ Central Event Center
11:30pm – Autumn Meal @ Central Event Center
1:00pm – Wes Hampton & The Browns in Concert @ Browns Theater
1:00pm – 4:00pm ~ Exhibit Opening Reception @ Le Mars Art Center
1:00pm – 5:00pm ~ Log Cabin Day @ Plymouth County Museum
3:30pm – Cooking Show with Wes Hampton @ Central Event Center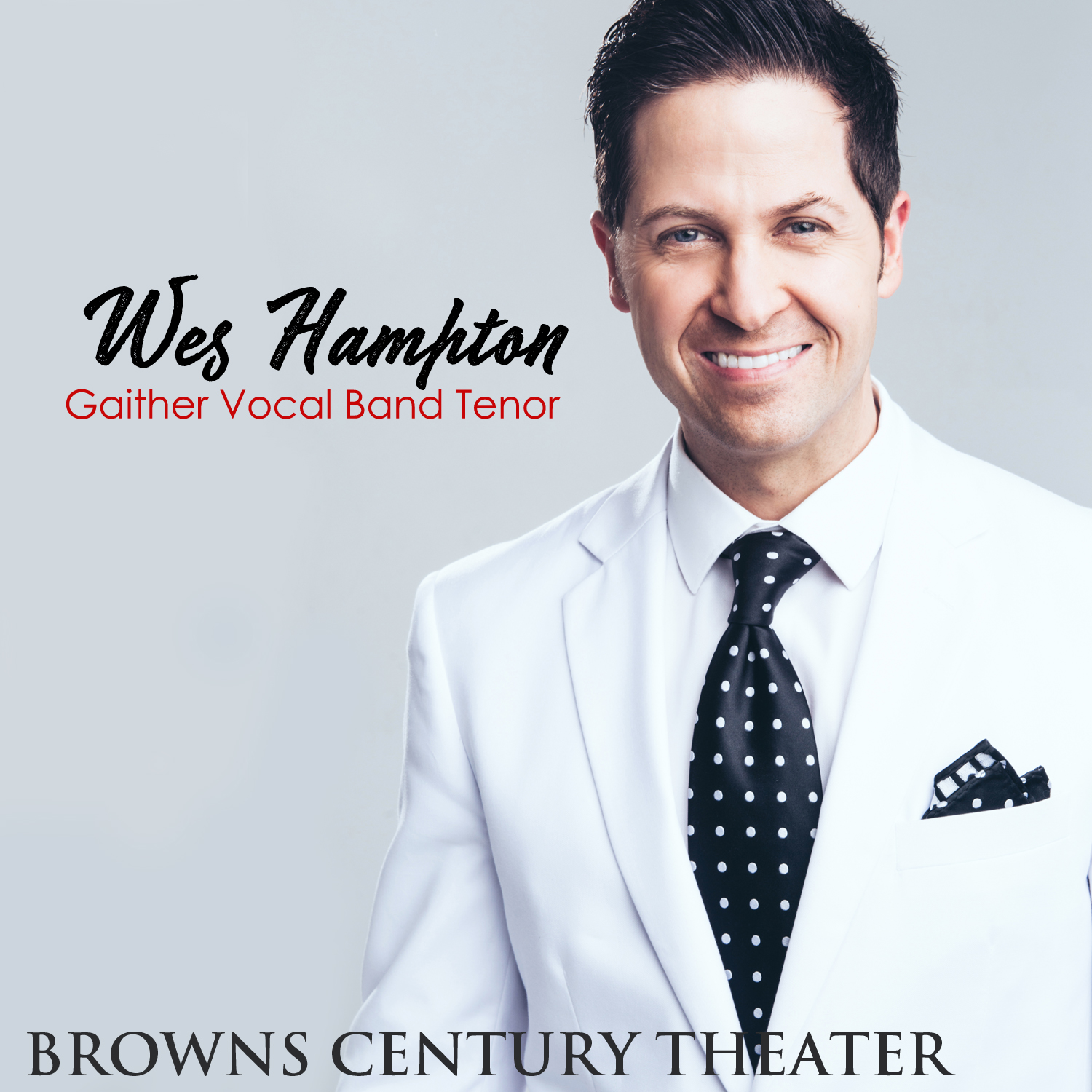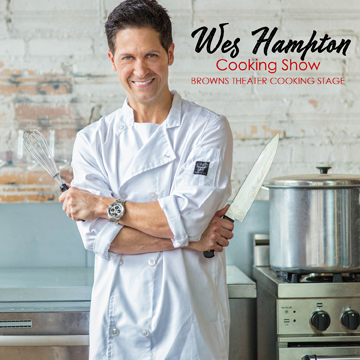 Wes Hampton w/ The Browns

Wes Hampton, Gaither Vocal Band's Tenor of 10 years. Wes is a Grammy Award winning artist, and a favorite among the Homecoming Friends.
Oct 2, 7:00Pm – Meal 5:30 | Oct 3, 1:00pm – Meal 11:30
Dinner & Theater: $36, $40, Youth $15 (18 & Under)
Show Only: $24, $28, Youth $10 (18 & Under)
Wes Hampton Cooking Show

Wes has 3 cookbooks and LOVES to cook!
He will be demonstrating recipes at The Browns Event Center. This is a rare event for Wes, you don't want to miss it!
Cooking Show – Oct 3, 3:30pm – $18, $10 Youth (18 & Under)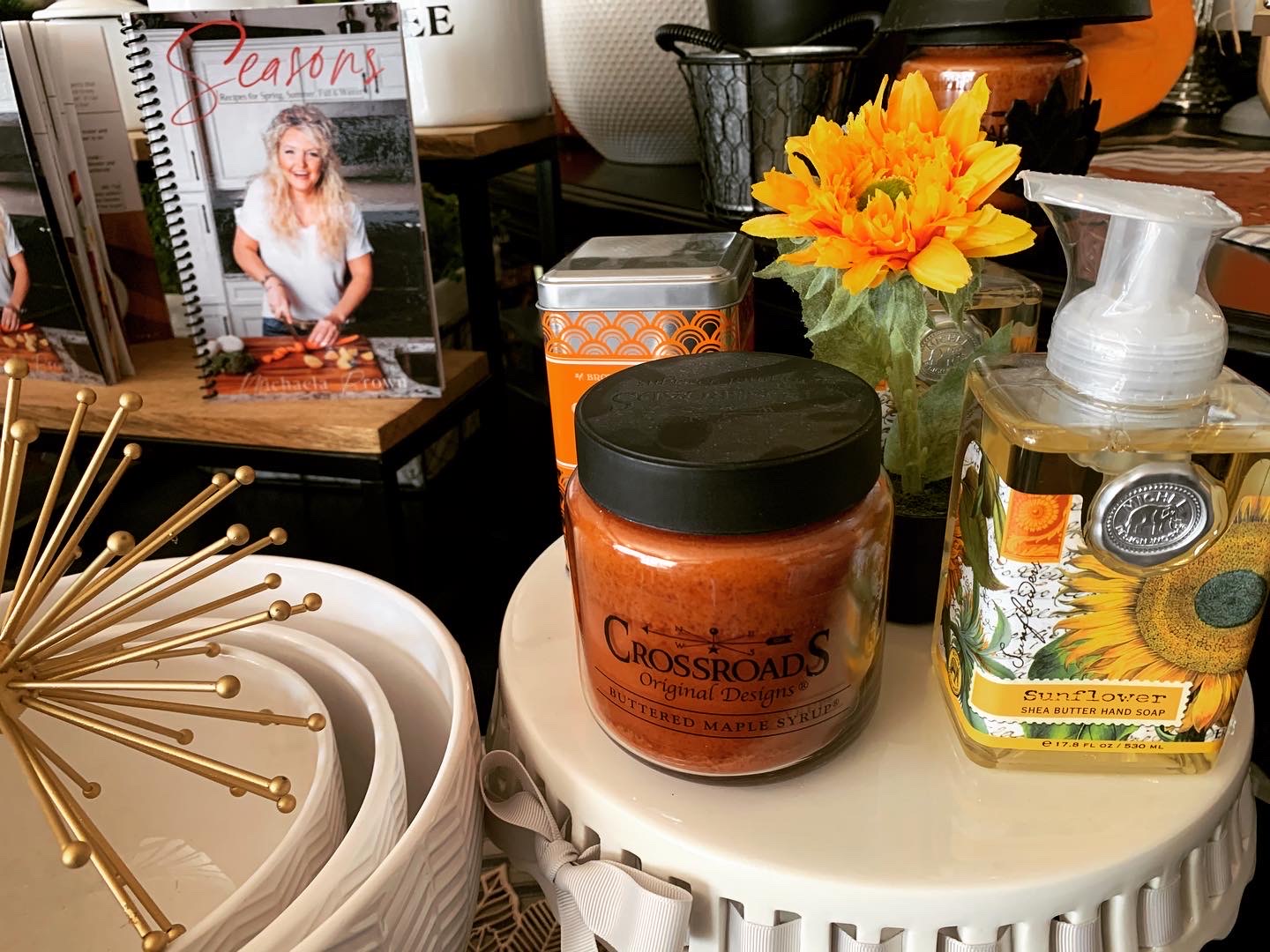 Shop Hop
Shop Hop the Le Mars Mainstreet Merchants! Regisiter at The Browns Gift Shoppe for your card and drawings!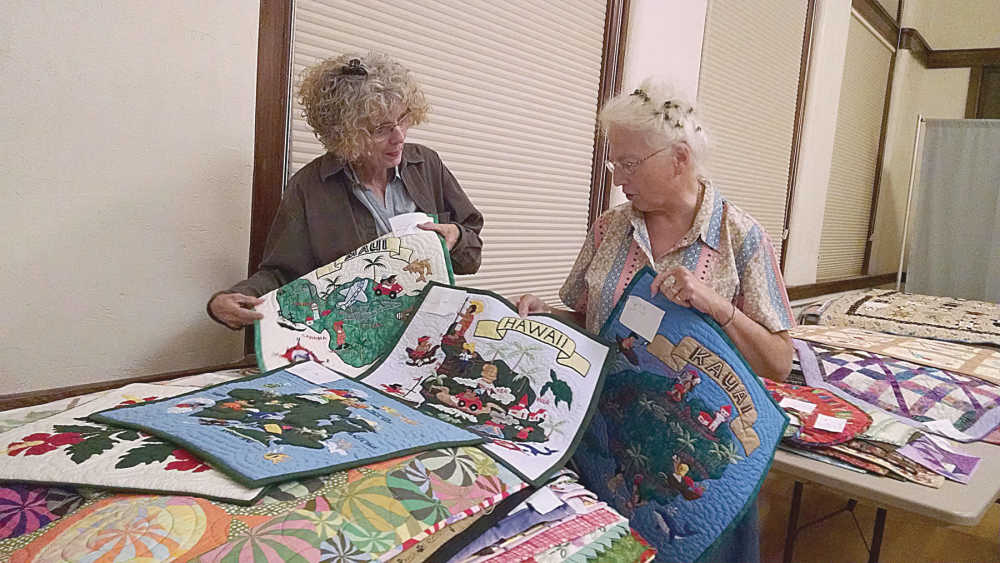 The Many Quilts of Mary Valentine
Browse the many quilts of Mary Valentine that will be displayed at The Browns Theater Gift Shoppe & The Central Event Center!
Oct. 2 – 10am – 6:30pm
Oct. 3 – 10am – 1:00pm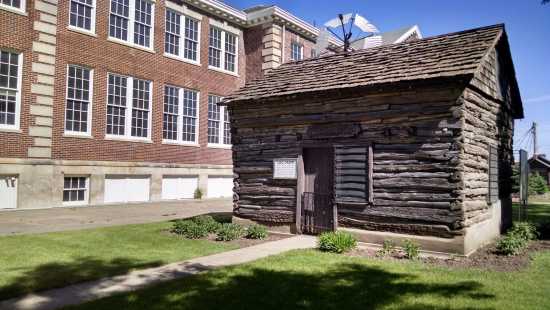 Log Cabin Day @ Museum
Pioneer history, food, and music will be featured on the lawn of the Plymouth County Historical Museum in Le Mars with the arrival of "Log Cabin Day".
Saturday, Oct. 3 – 1:00pm – 5:00pm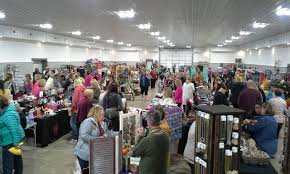 Harvest Shopping Expo
9am – 2pm ~ Harvest Shopping Expo @ Plymouth County Fairgrounds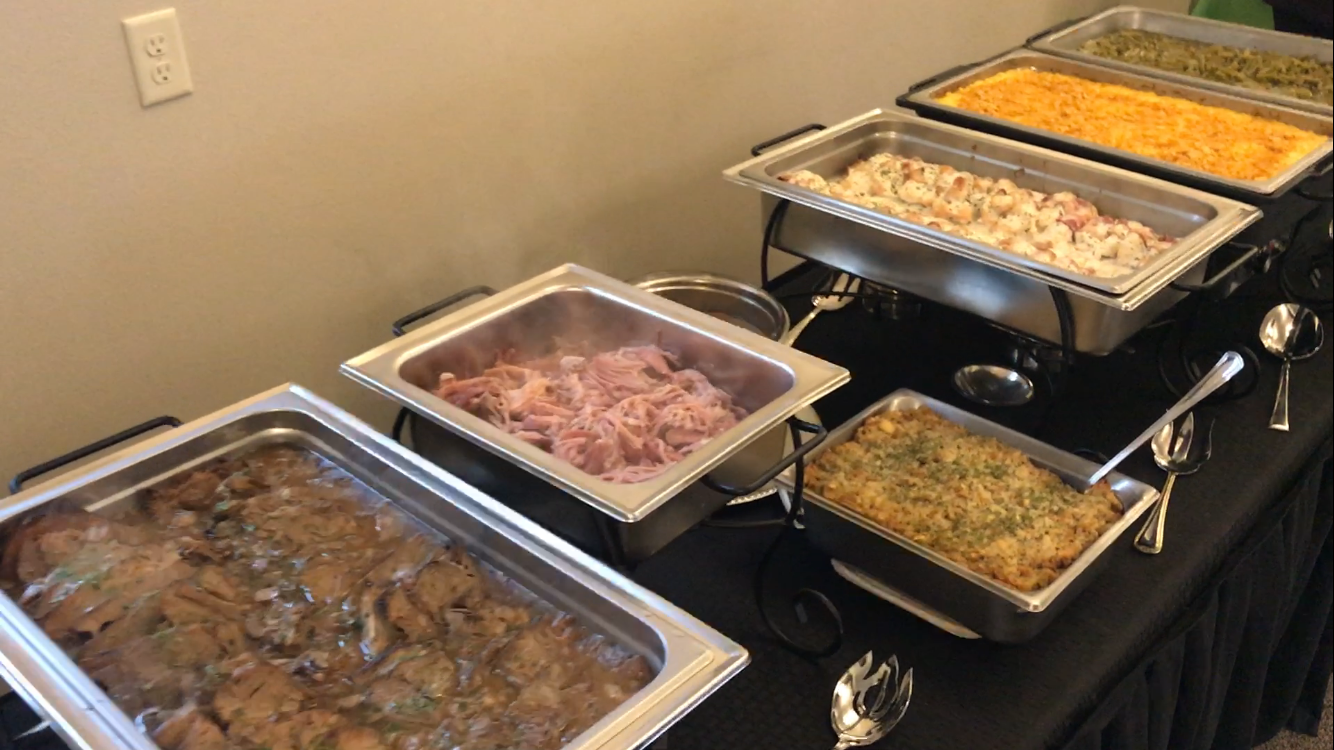 Le Mars Restaurant Week

Stop in local businesses for a list of the Food Specials offered during Restaurant Week in Le Mars!
    Wes Hampton, Gaither Vocal Band's Tenor of 10 years. Wes is a Grammy Award winning artist, and a favorite among the Homecoming Friends.
     Cooking Show,Wes has 3 cookbooks and LOVES to cook! He will be demonstrating recipes at The Browns Event Center! This is a rare event for Wes!