The Browns, who a year ago opened the Browns Century Theater at the corner of Plymouth Street and Central Avenue, took up another challenge purchasing the former Hi-Lite building across the corner.
It will be known as the Central Event Center.
"This year we're doing 10 dinners," Brown said. "We're calling it an elegant Victorian dinner. There will be all the Victorian trimmings, a catered meal, and probably some carolers called The Browns, along with a few extra touches."
In addition to the 15 bus tours booked for the Christmas season, Brown said she's seeing church groups, families and even some employers purchasing a number of tickets for shows.
The entire Brown family is excited about the new venture.
We would like to personally invite you to join us at The Browns Theater! Our shows will feature different themes and types of music throughout the year. We like to offer you a variety of music as well as seasonal programs to enjoy. Come join us as we begin this new season!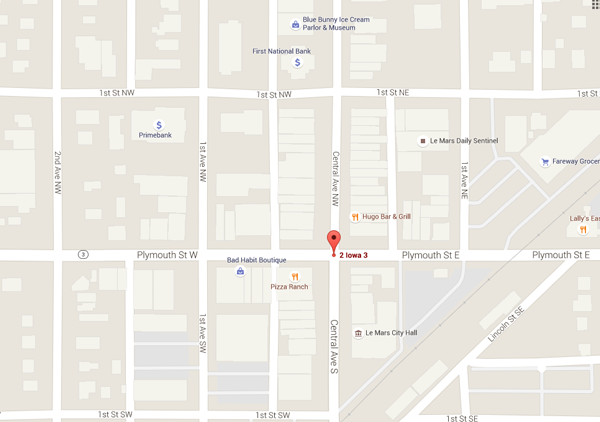 If you have questions or need more information, feel free to call us. If you are interested in bringing a group or tour bus, contact us by phone and we'll assist you with your ticket reservations.
Tickets: 888.202.2712

thebrownsmusic@aol.com

http://www.thebrownsmusic.com/

11 Central Ave NW, Le Mars, IA 51031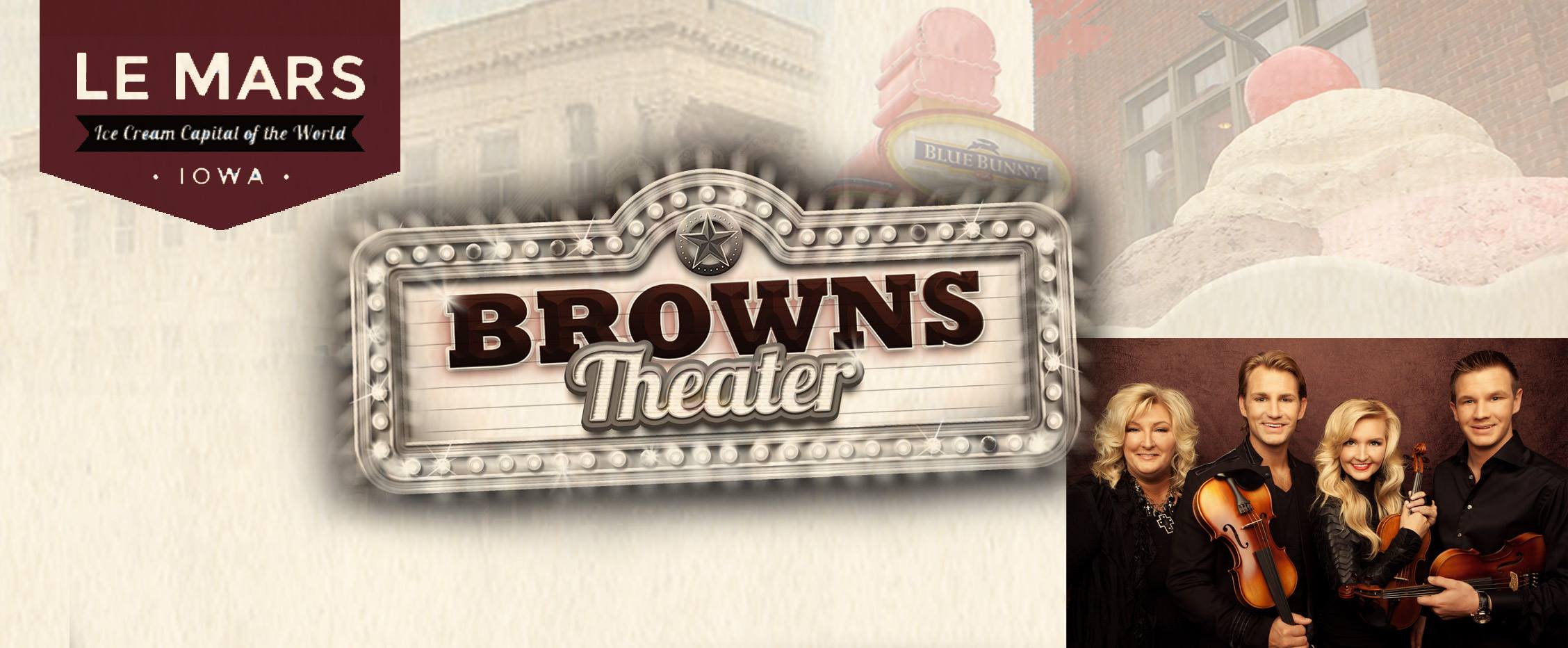 Christmas Celebration Show | Nov – Dec 2016
The Browns Century Theater
Le Mars, IA
See Dates and Ticket available – Click the link below.
Order tickets online here or call 888-202-2712 (Mon-Thur, 10am-5pm)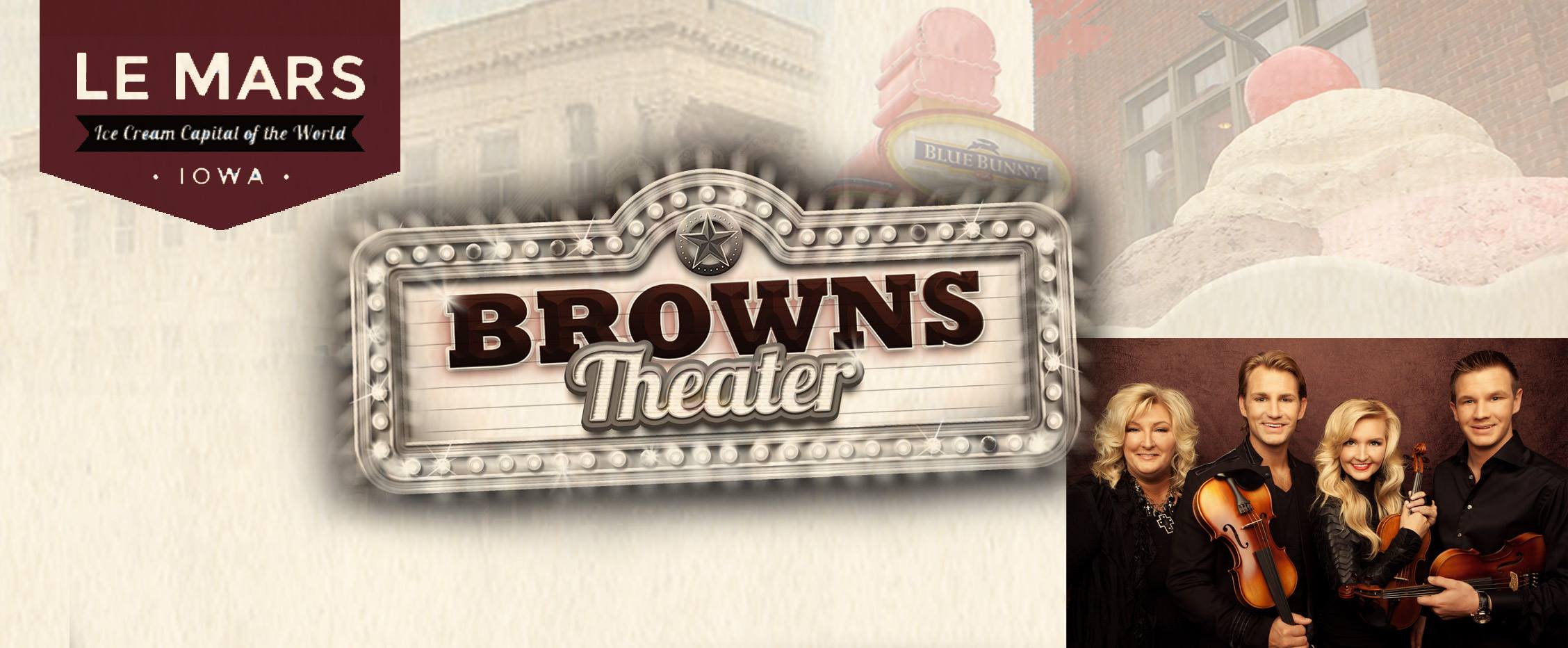 Victorian Christmas Dinner | Nov – Dec 2016
Browns Central Event Center
Le Mars, IA
See Dates and Ticket available – Click the link below.
Order tickets online here or call 888-202-2712 (Mon-Thur, 10am-5pm)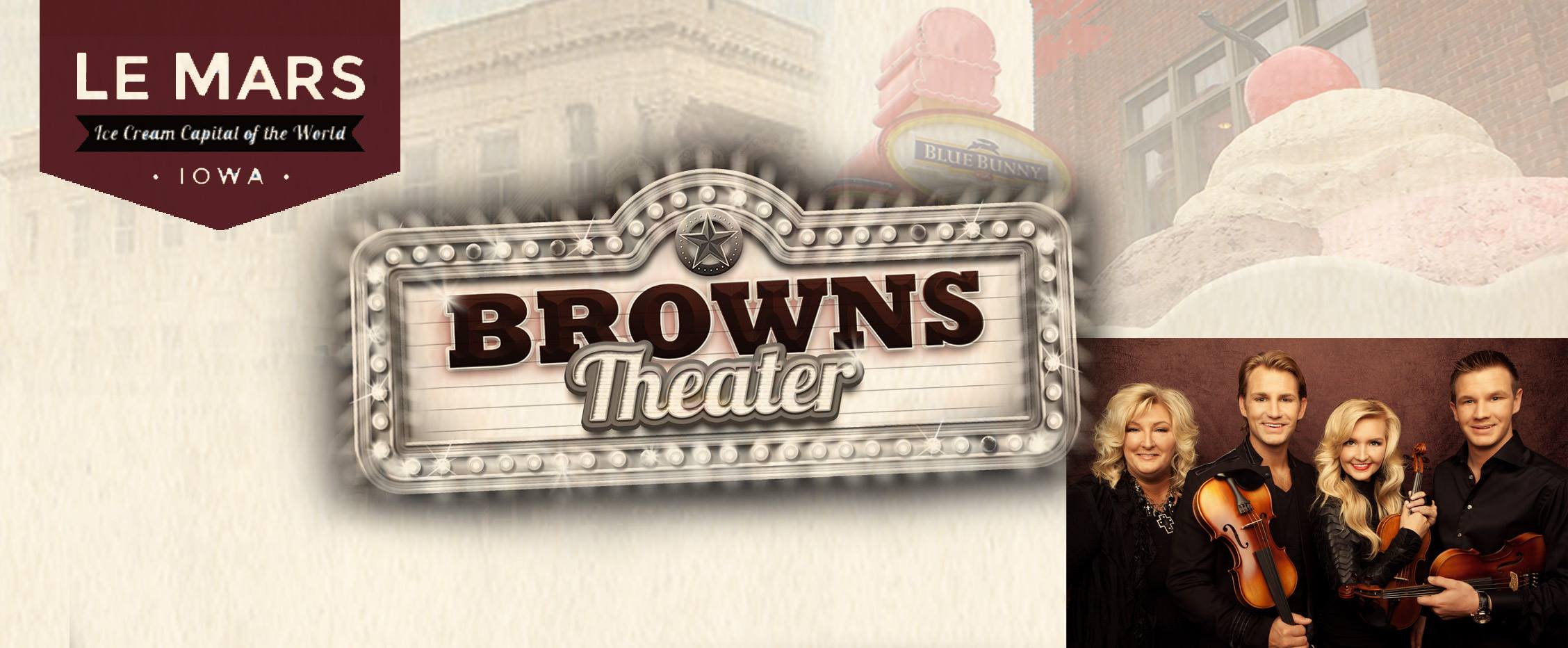 Michaela's Christmas Cooking Show | Nov – Dec 2016
Browns Central Event Center
Le Mars, IA
See Dates and Ticket available – Click the link below.
Order tickets online here or call 888-202-2712 (Mon-Thur, 10am-5pm)